Description
🛫Shipping

 

>>Free Delivery to the Worldwide.
🔥Limited Stock At This Price🔥
🔥
Mold can be pernicious and invasive—in other words, harmful and hard to get rid of!
Finding an effective mold remover is so important because mold and mildew can be unsightly but also may pose a hazard to your health.

Whether your mold problem is inside or outside the home, here is the ideal mold remover for you.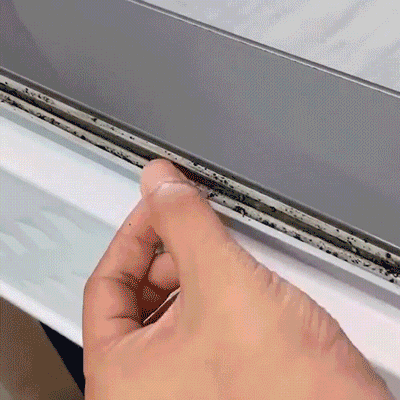 WHY YOU SHOULD CHOOSE THIS MOLD REMOVER?
·✅INHIBITSthe growth of microbes but isSAFEto use in daily life.
·✅NOirritating smell;NOingredients with any suspected human health risks.
·✅NOdamage to your wall or furniture
·✅Various using scenarios.It's an ideal mold stain removal solution for the bathroom, household tiles, sinks, and etc.
HOW TO USE THIS MOLD REMOVER?
Apply gel on the moldy area, and wipe it with a toothbrush or rag after a period of time (the time depends on the degree of mildew, generally 3-5 hours). If there is any mildew residue, please repeat the operation.
Other Questions About The Gel:
1.Can this kind of mold remover gel stick well and work?
Answer: Of course no problem. This product not only adheres well to the wall, but the cleaning effect is fast and good.

2.Can this product be used on acrylic or fiberglass showers?
Answer: Yes, you can apply it to various places like the bathroom, household tiles, sinks, and etc.

3.Does this mold gel have a pungent smell?
Answer: There is no peculiar smell during the whole process from using it to washing, but we recommend that you use this product in a ventilated environment.

4.If it is not used up all at once, can it be stored? Will the effect be the same?
Answer: Yes, it has a 2-years shelf life. And it is equipped with a screw cap, if you haven't used it up, pay attention to screw on the cap and place it in a cool place to ensure the product effect is not affected.